Our team of world-class professionals worked hard to design N1 Casino as a reliable and safe place where You can always have fun and keep Yourself entertained. Sometimes, however, playing at a casino, instead of bringing joy into Your life, may become quite an unpleasant experience. To prevent such cases and help You steer clear of gambling addiction and related problems; We would like to take some time to offer You some advice on this matter..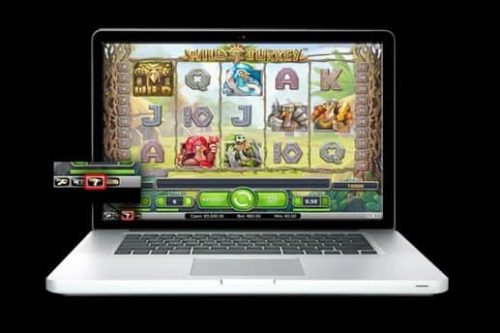 What To Do:
If You know from the start that You are going to have certain gambling issues or You are just afraid that You are already not able to find a middle ground between how much You want to play and how much You actually can, then You may want to choose to exclude Yourself from gambling at our casino. You can activate this preventive measure by contacting our friendly Support Service by Live Chat. In case You are concerned about someone close and dear to You, who can lose control over themselves while gambling, please contact our friendly Support Service and We will try to sort everything out. It works 24/7/365 and can be reached via Live Chat.
It's great if You can keep track of the time and the amount of money spent every day. If not, then it would be a good idea to seek help of professionals dealing with the issues compulsive gamblers may face.
Self-assessment
We encourage You to make honest self-assessment. Please answer the questions below. If You say 'yes' to all or even majority of questions, You are likely to have a compulsive gambling problem:
Do You have hard time controlling expenses on gambling?
Are You borrowing money or stealing in order to participate in gambling?
Have You noticed that You spend less time with Your family and friends so as to free some of that time for gambling?
Do You react adversely to other people's opinion about Your online gambling activities?
Have You lost interest in hobbies or usual leisure activities?
Do You feel depressed or even suicidal because of Your gambling losses?
Have You ever lied to cover up the amount of money or time You have spent on gambling?
It is never too late to admit that You have an addiction and to seek help against gaming addiction. We value our Customers and in no event shall We facilitate the progression of this addiction. Please read the following information which can help You lower the risk of developing or combatting gambling addiction:
Do not regard gambling as Your source of income.
Set limits on the time and money to be spent. Do not break these limits. Feel free to get in touch with our Customer Support team in order to install such limits to Your Player profile.
Only Bet money that You can afford to lose without incurring hardship with covering Your daily living expenses.
Please do not partake in gambling if:
You are under the influence of alcohol or any other substance.
You are depressed.
Avoid chasing Your losses.
We offer You a range of self- limitation and self- exclusion. Whenever concerned about increasingly becoming addicted to gambling, Customers are encouraged to get in touch with support in order to establish:
limit of the amount Customer can deposit over certain period of time (a day, a week, a month, 6 months, a year);
limit of the amount Customer can cumulatively lose over certain period of time;
exclude themselves from gambling either for certain period of time or indefinitely.
Self-Exclusion and Self-Limitation
you may at any time, at Your discretion, choose to exclude Yourself from using any services provided on the Website by following these instructions. Such exclusion can be made either permanently or temporary. During the exclusion period You will not be able to open or use Your Account. You have the opportunity to be included in the national register of the Estonian Gambling Authority, whereby You will be blocked and excluded from all websites of the licensed operators in Estonia during the relevant time period of the exclusion.
Seeking help
In case feeling unable to cope with gambling addiction, it is recommended that You visit the following resources for lots of valuable information on prevention and support of people with gambling addiction problems:
MTÜ Eesti Hasartmängusõltlaste Ühing www.hms.ee
Hasartmängusõltuvuse Nõustamiskeskus www.15410.ee
Gambling Therapy www.gamblingtherapy.org
GamCare: www.gamcare.org.uk
Protecting Minors
N1 Casino only accepts players over the age of 21 (18 years old where applicable) and uses all available methods to stop any attempts by minors to register and play on our Website. N1 Casino reserves the right to request confirmation of identity, and if the player has not reached the age of 21 (18 years old where applicable), access to the Website will be immediately denied.
However, We understand that due to the widespread availability and nature of the Internet, minors still have the option to register and play. Therefore, We strongly recommend that parents cooperate to protect their children from free access to gaming sites. We guarantee that our advertising, sponsorship and marketing do not contain information aimed at attracting minors to the site.